PRECISION MACHINING
Welcome to Daniel Todd Industries
DTI Precision Machining is a full service machining technology center. DTI maintains a dynamic approach to the ever changing needs of the customer by applying basic principals in a turn-key solution. The process begins with basic engineering, prototyping and then, ultimately, final production with quantities ranging from one to recurring thousand part runs.
DTI has adopted a dynamic approach to machine tool equipment by constantly adding and upgrading equipment and processes in order to maintain the highest possible standards that current customers of DTI have become accustomed to receiving.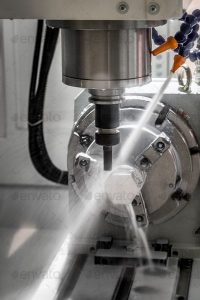 SEE WHAT WE OFFER
We pride ourselves in being able to provide a turn-key solution, from concept to final production design.
CONSULTING
The process begins with basic engineering and prototyping. After the initial prototype is created, it is time to test and discuss any changes.
ENGINEERING
During the engineering phase, changes are discussed, the impact of such changes and how they will affect the overall performance. Quite often changes will impact the cost of the product. knowing this, allows the customer to make informed decisions about the product.
PRODUCTION MACHINING
As a production shop we are able to handle production orders from individual prototypes to large quantity production.
COMMITMENT TO QUALITY
DTI Machining Inc. is committed to providing the highest quality possible, on-time service and competitive price. All parts are quality inspected during production and recorded for quality assurance.